Indians are fully in love with paneer. Of the many delightful and mouth-watering vegetarian dishes in India, Paneer is probably one of the most common ones to be included. While paneer can be used for making a range of delicious dishes, palak paneer is probably a popular one not only in India but also throughout the world. It is creamy, delicious, and smooth and served with spinach gravy which makes it a healthy choice.
So here you can find an easy palak Paneer recipe that can be paired with butter naan, roti, paratha, jeera rice, and basmati rice, and help you to enjoy the dishes.
More about Palak Paneer
Palak Paneer belongs to North Indian cuisine and is a classic dish made with onions, fresh spinach, herbs, spices, and paneer. In Hindi, Palak stands for spinach, and paneer is the Indian cottage cheese. Therefore, palak paneer is a delicious, smooth, and spicy spinach gravy that is topped with paneer. This dish is highly popular in households and restaurants.
The traditional way of cooking palak paneer is by blanching spinach leaves and then making it into a puree. This Purée will later be cooked with tomato, onions, and spices until it turns into a thick consistency. In the homemade style palak Paneer recipe, you would require some thick cream to be added on top, providing that extra flavor.
Simple Palak Paneer Recipe
Total Time Required: 40 minutes
Ingredients:
Oil
Butter
Onion: 2 (chopped)
Cumin seeds: ½ teaspoon
Ginger garlic paste: 1 teaspoon
Spinach: 500gms
Green Chilis: 2-3
Salt: Acc to taste
Paneer: 250 gms
Cardamom: 2
Cinnamon
Cloves: 2-3
Preparation:
Time Taken: 15 Mins
For the palak Paneer recipe, you will need 2 – 3 cups of palak leaves or 100 to 120 g of palak. It is better if you only use fresh and young spinach. Do not choose large stalks or stems, especially those that have matured, as they can take away the flavors and make a bitter gravy.
Make sure you rinse all the palak thoroughly by taking a large pot filled with water. Spraying some salt and vinegar is even better as it can easily remove harmful pesticide residue. Drain the water completely and keep it in a different container.
Please add half a tablespoon of oil and then add two green chilies, thinly chopped. In the homemade palak Paneer recipe, it is better not to use red chili powder. Green chilies are enough to provide the heat that you require.
Now it's time to add the palak and 10 to 12 cashew nuts. Sauté the entire thing on medium heat until the palak becomes squeezy. It would take around 2 to 3 minutes, but make sure you are not overcooking the Palak.
Saute the entire mixture until the raw flavor of spinach is completely gone. In case you have any stock left, you can use it for blending. You don't have to evaporate it completely.
Now, you have to cool it down and transfer the mixture into the blender. Add a little bit of water to the blender to make the paste thicker.
Keep blending it until it turns into a smooth puree. The consistency needs to be very soft and thick without any large chopped leaves. Once done, keep the paste aside.
Make the gravy:
Time taken: 20 minutes
In the same pan, take half a tablespoon of oil, 1 tablespoon of butter and heat the pan. Add cinnamon, two cardamoms, a pinch of cumin seeds, and two cloves. If you do not have these whole spices at home, you can skip this step, as we will eventually use Garam masala powder.
Once the whole spices have heated up, it is time you add chopped onions or onion paste. Do not take a large amount, but half a cup of onion. Keep stirring until it turns golden. Once it has turned golden brown, add a tablespoon of ginger garlic paste and sauté the mixture for one minute.
Now you need to add the chopped tomatoes, or you can also use tomato purée. Keep stirring and add a little bit of salt and mix all of them properly.
ou have to keep stirring the entire mixture until the tomatoes become mushy. Once done, add half a teaspoon of Garam masala powder. Choosing a good Garam masala powder with an amazing aroma is recommended. Sauté the entire mixture properly until it smells good. It would take another 2 to 3 minutes for a complete mix. You can blend the mixture using a little bit of water to maintain the consistency.
It is now time to pour 3/4 cup of water and cover the pan on medium heat. You have to make sure that the onions are soft and smell good. After you have properly cooked, make sure that the overall masala has become thick. Add a little bit of water to maintain consistency. Once you're satisfied with the consistency and flavor, take half a teaspoon of Kasuri methi and crush it in your palm. Then add the kasuri methi to the mixture.
Make the Palak paneer:
Time taken: 5 mins
Once the gravy is thick, you need to turn off the flame. Now add the Palak Puree that you have made. Mix the entire thing properly and keep cooking until you find bubbles. It is suggested not to cook for longer than two minutes as it would result in discoloring the gravy. In case you prefer thin curry, add a little bit of hot water at this stage. Take a teaspoon to taste and add salt according to your requirements.
Add the paneer that you have cut into cubes.
Properly stir the paneer with the entire mixture by switching off your gas. If you want to add thick cream, add it in this step. However, since we have used cashew nuts, you can also skip using cream.
Make this easy palak Paneer recipe at home
So, these are the steps you need to perform to cook a delicious palak Paneer recipe at home. All you need is to make sure you add the spices according to your requirements.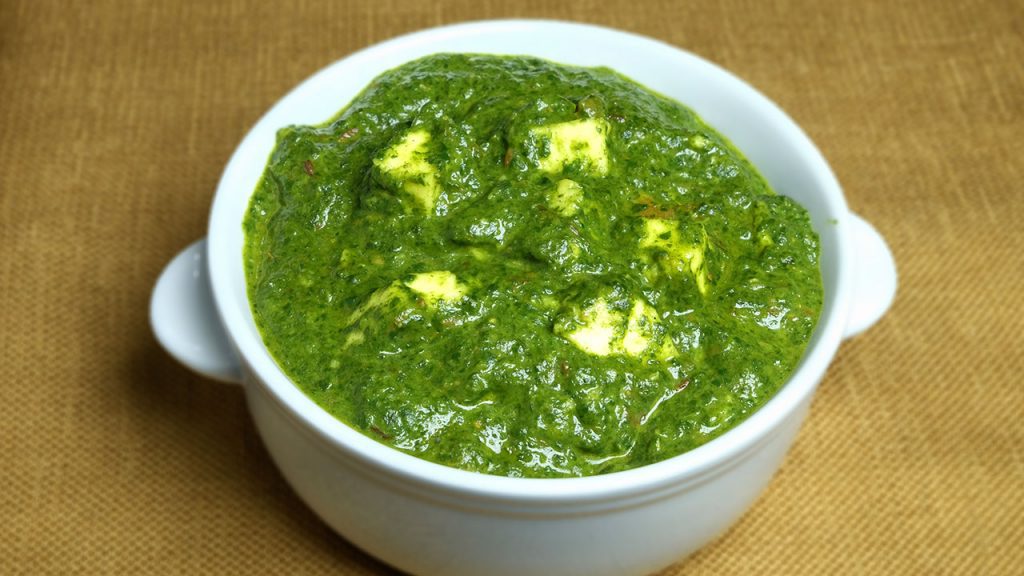 The entire palak paneer recipe takes around 40 – 45 minutes to cook. However, it strongly depends on the way you're cooking and the ingredients that you are using for the recipe. Remember that it is a healthy and yummy recipe you can serve your children.
Summary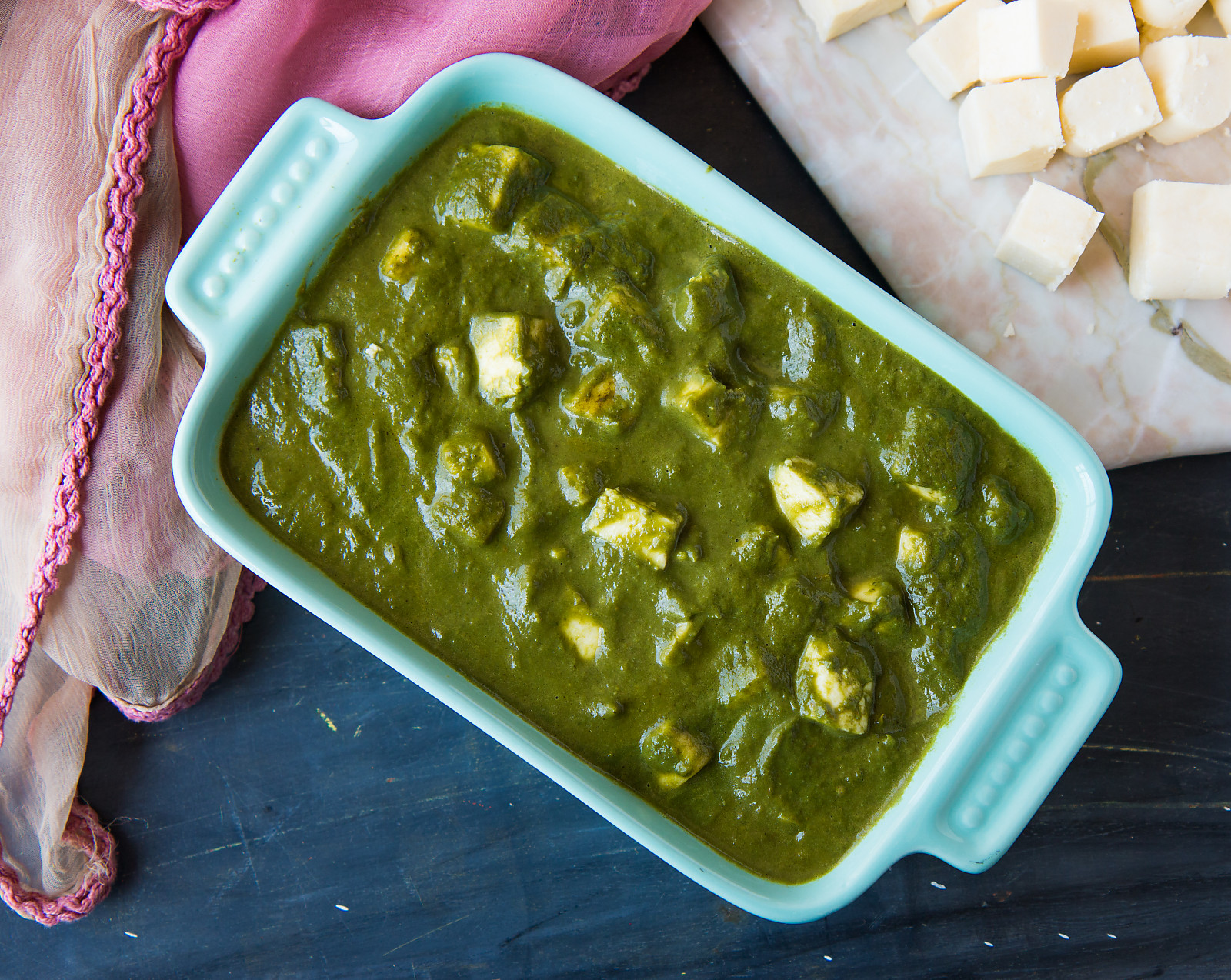 Recipe Name
 Palak Paneer Recipe Making Process
Author Name
Published On
Preparation Time
Cook Time
Total Time
Average Rating





Based on 2 Review(s)