There are multiple cuisines in India and their hundreds of dishes that will make your tastebuds take a roller coaster ride. While there are several other amazing cuisines, matar paneer is known for being a heart of vegetarians due to its being incredibly filling and delicious. It is something that you will find in all restaurants with North Indian cuisine. You can now prepare it at home with a homemade matar paneer recipe.
This preparation is known for being extremely tasty, creamy, spicy, and rich. So, if you are willing to make an easy matar paneer recipe at home, here you can find everything in detail. It is served for dinner and lunch with rotis, parathas, basmati rice, and other sides.
More About Matar Panner
Matar Paneer is a known north Indian dish that includes peas and Paneer and is cooked in a flavorsome spicy curry. In English, Matar is known as peas, and Paneer is the Indian cottage cheese. This is a classic dish that you can find all over the country. Even in Indian homes, this preparation is made several times a week. However, you must know that matar Paneer will taste different from one place to another.
The Matar Paneer recipe will require some time to prepare. However, not more than 45 minutes. You have to use a range of spices, tomatoes, and onions to make the gravy. The more you sauté all the products together, the better it becomes. When the sauce is thick, it becomes an ideal choice for you to enjoy this recipe.
Easy step by step matar paneer recipe
Time Taken: 40 Minutes
Ingredients
Oil
Paneer 250g
Peas
Ginger (chopped)
Garlic (3 cloves)
Cardamom 3
Cumin
Onion chopped into cubes
Tomatoes finely chopped
Cashew nuts 13 – 14
Turmeric powder
Coriander powder
Red chili powder
Garam Masala
Green Chilis
Salt
Cream
Preparation
Time Required: 15 mins
Take a pan and heat it by adding 1 tablespoon of oil. Wait for the oil to get heated up, and then add two green cardamoms, 1 inch ginger, finely chopped, and three garlic cloves finely chopped. Then make sure that you sauté the ingredients together for a minute.
Add onions and make sure to cut them in cube forms. You need to add one cup of cubed onions. Sauté it with the ingredients and wait for the onions to turn light golden. You need to sauté the mixture until the raw smell of onions disappears.
Now it is time to add other ingredients. Add half a teaspoon of salt, 12 to 13 whole cashew nuts, and 1 1/2 cups of chopped tomatoes to the mixture.
Now saute all the ingredients together for 2 to 3 minutes. You can also choose to cover the lid of your pan and maintain a medium flame until the tomatoes and onions become mushy. Once You're satisfied with the consistency, switch off the gas.
You have to wait for the mixture to cool completely.
Once the mixture has cooled down, make sure you have the blender jar ready. Add 1/4 cup of yogurt as it provides a tangy, rich flavor to the entire preparation. Then make sure to transfer all the mixture that you have cooled down into the jar to give a good mix.
Make sure that you grind all the ingredients together until it turns into a smooth puree. Do not add water. You have to make sure to keep grinding until it is properly smooth without any grits present in the curry. For a perfect matar paneer recipe, always make sure that the consistency is somewhere between thick and thin.
Make the Gravy
Time Required: 25 Minutes
Now take the same pan and heat it. Add 2 tablespoons of oil, a bay leaf, and 1 inch of cinnamon to the oil. And now add half a teaspoon of cumin seeds and fry all of them for a minute until you find the smell of whole spices.
It is time for you to reduce the heat and add 1/4 teaspoon of turmeric powder, 1 teaspoon of red chili powder, 1 teaspoon of Garam masala, and half a teaspoon of coriander powder. Make sure that the heat flame is low; otherwise, it can burn all the powdered spices.
Now give a proper mix to all the spices and keep stirring it on low heat.
Once the raw smell of the spices is gone, it is time to pour the Purée that you have made into your grinder. If the puree is not smooth enough, switch off the gas and use a strainer to pass the Purée. Keep sautéing all the product until the mixture becomes thick and comes together. The entire process will take 3 to 4 minutes. However, you have to keep stirring.
Add 3/4 cup of frozen or green peas. It is always suggested to boil the peas rather than using fresh peas. Drain the water and then put it on the pan. Next, you need to pour 1 to 1 1/2 cups of water into the gravy.
Give a good mix of all the ingredients and keep stirring until the gravy becomes thick. Taste it and spread salt according to your requirements. Once you're satisfied with the taste and thickness, it is time to take Kasuri methi and crush it on your palm, and then add it to the gravy.
Now slit the green chili and add it to the gravy. You can skip using green chilies if you don't want to make it spicy. Once done, add 250 g of Paneer cut into cubes and give a proper sit to the gravy so that the Paneer mixes well with it. Make sure that you turn off the heat, as it will result in burning the gravy.
Lastly, add finely chopped coriander leaves and 3 to 4 tablespoons of thick cream. Give a good mix to the overall gravy and transfer it to the serving bowls.
You can serve it with jeera rice, naan, phulka, rotis, and ghee rice.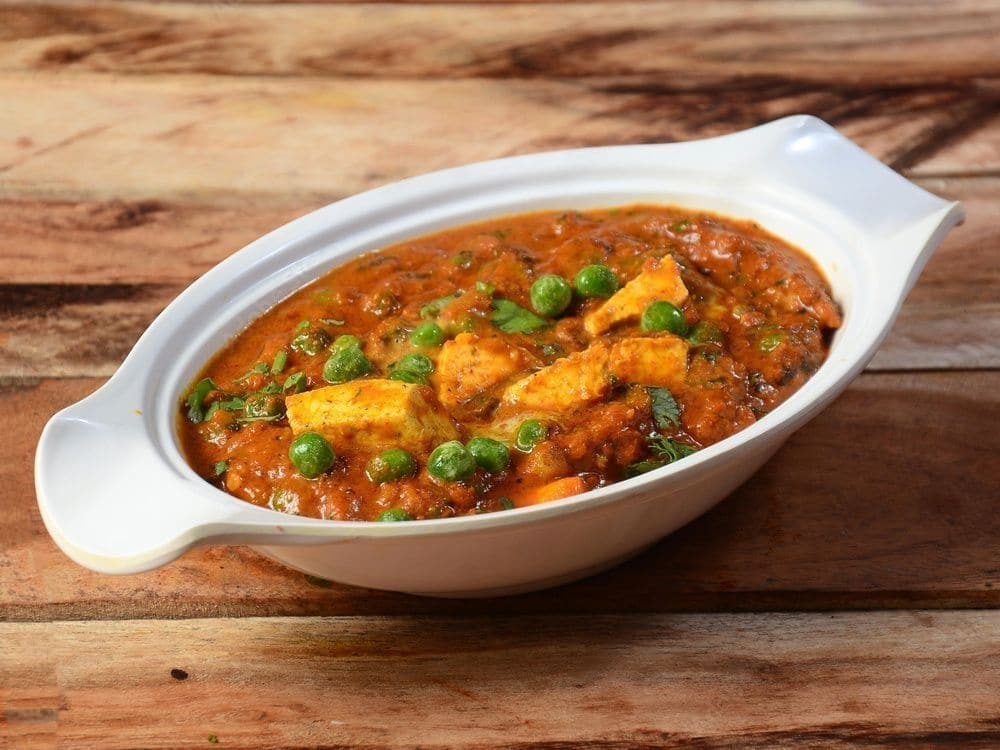 Prepare this easy Homemade matar paneer recipe at home
Now, this is everything that you need to do for a delicious matar paneer recipe. Whether you are preparing the recipe for your family members or your guests, you can choose these simple steps.
Remember that the central part of the homemade matar paneer recipe lies in how you are cooking, the masalas you are using, and the thickness of the gravy. Choose fresh veggies as it improves the taste of the overall preparations.
Summary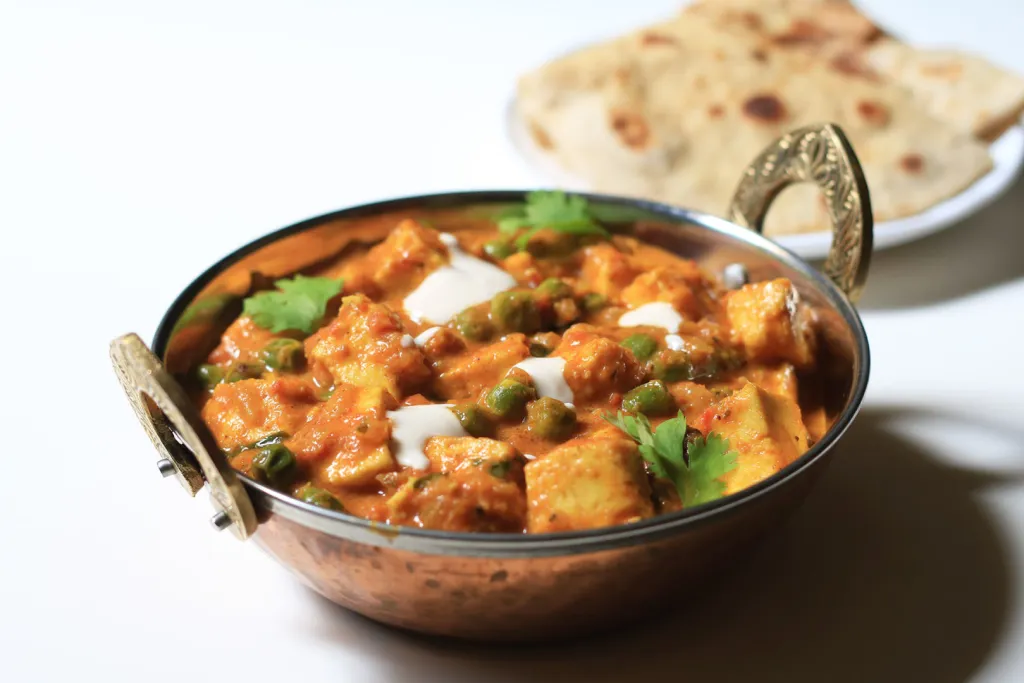 Recipe Name
Matar Paneer Recipe Making Process
Author Name
Published On
Preparation Time
Cook Time
Total Time
Average Rating





Based on 2 Review(s)