When it comes to enjoying the daily cases of Indian street food, we cannot forget Dahi Vada, Bhel puri, Aloo, Tikki, Vada pav, and others. However, Pav Bhaji is a unique preparation known for its intoxicating aroma. No matter how hard you are dieting, it is tough to resist Pav Bhaji. It is easy to guess that you will surrender before the temptation of pav bhaji. So today, we will talk about an easy pav Bhaji recipe so that you will be able to enjoy this delicious street food from Mumbai in the comfort of your home.
Before we talk about the simple pav Bhaji recipe at home, We Will find out some details about this recipe.
About Pav Bhaji
India is known for some of the most delicious fast food recipes. Of the many, pav Bhaji is one of the most consistent recipes that have several fan following throughout the world. It is generally served with soft rolls and spicy vegetable gravy. In Marathi and Hindi, Pav means bread roll, and Bhaji means containing lots of vegetables. As these are served together in a meal, it is known as Pav Bhaji.
It first originated in Mumbai as a quick meal option and soon became an iconic street food in India. Not only in India, but Pav bhaji also has popularity overseas as well.
Homemade pav Bhaji recipe
Usually, the street food pav Bhaji has more onions and potatoes, but in the home style, you can add as many ingredients as you want. The more vegetables you use, the better it tastes. However, generally the street food pav Bhaji does not include many veggies as it becomes expensive for them. So here we will try out the homemade Pav Bhaji recipe version.
Ingredients you require
Pav or bread rolls
Mixed vegetables like cauliflower, carrot, bell paper, frozen peas, beans, onions, potatoes, and others, according to your choice.
Butter
Pav Bhaji masala
Make the pav Bhaji masala first
Remember that the best pav Bhaji recipe is the one that provides its unique taste. The masala powder is something that creates delicacy.
Every pav Bhaji recipe has its unique taste and flavor because of the unique masala you choose for this recipe. You can create your own or Bhaji masala for this recipe.
1 Black cardamom
2 tablespoons of coriander seeds
2 green cardamom
1 teaspoon of pepper, corn
1 tablespoon of Jeera or Cumin
Half a tablespoon of fennel seeds
1 inch of cinnamon
3 Red chilies
Half a tablespoon of Amchoor
3 to 4 cloves
Step by Step Pav Bhaji recipe
Preparation
Peel and rinse three medium or two large size potatoes. Clean the cauliflower and take around 1 cup of it. Take half a cup of green peas and half a cup of chopped carrots. You can also take other vegetables according to your choice, but make sure that all the veggies are chopped in similar sizes.
To make the masala, take a medium-sized onion and chop it, half a bell pepper finely chopped, and medium size potato. You can take green chili according to your taste bud and skip it if you have kids at home. Also, make sure that you have the ginger garlic paste ready.
Firstly, add all the vegetables into a pressure cooker or any pot. Pour water just enough and cover it partially.
Pressure cook the vegetables for a few minutes until it gives one or two vessels on medium flame.
Open the lid after the pressure releases and mash all the veggies properly.
Prepare The Masala
Take a frying pan or a normal pan and put 1 tablespoon of oil and 1 tablespoon of butter.
After it gets heated, put the chopped onions and sauté them until they turn translucent.
Add the ginger garlic paste and one chopped green chili and keep trying until it starts leaving the oil. Make sure that you're not burning it.
Now add the bell pepper and fry for another 2 to 3 minutes.
Add one finely chopped tomato with 1 teaspoon of salt. Fry all the things together until everything turns soft and mushy.
Add 1 tablespoon of chili powder and 1 1/2 tablespoons of pav Bhaji masala that you have prepared. However, if you are making this for kids, it is better to skip chili powder. But keep an expectation that it will affect the color. However, you can also use the Kashmiri Lal Mirch to get the color and not The spice.
Now mix all the ingredients for 2 to 3 minutes.
Prepare The Bhaji
Add all the mashed vegetables that you had earlier prepared to this masala.
Add half a cup of water and maintain the consistency.
Mix well and add salt to your taste. You can also keep the lead of your pan closed for a few minutes to let all the masalas and vegetables come together and mix well.
Now add 3/4 tablespoon of Kasuri methi after the entire mixture has reached your desired consistency. Lastly, add chopped coriander leaves.
Let it cool down slightly, and then add a little bit of lemon juice before you serve.
Prepare the pav
Now that the Bhaji is thoroughly prepared, it is time to take a tawa to toast the pav.
Take a tawa and add 1 tablespoon of butter.
Cut the pav into thin slices, and place it above the butter.
You have to turn around the pav to toast it properly.
Serve your delicious pav bhaji recipe to your family
Once you have prepared the pav Bhaji, you can garnish it with lemon wedges, chopped onions, and coriander leaves to get a beautiful aroma.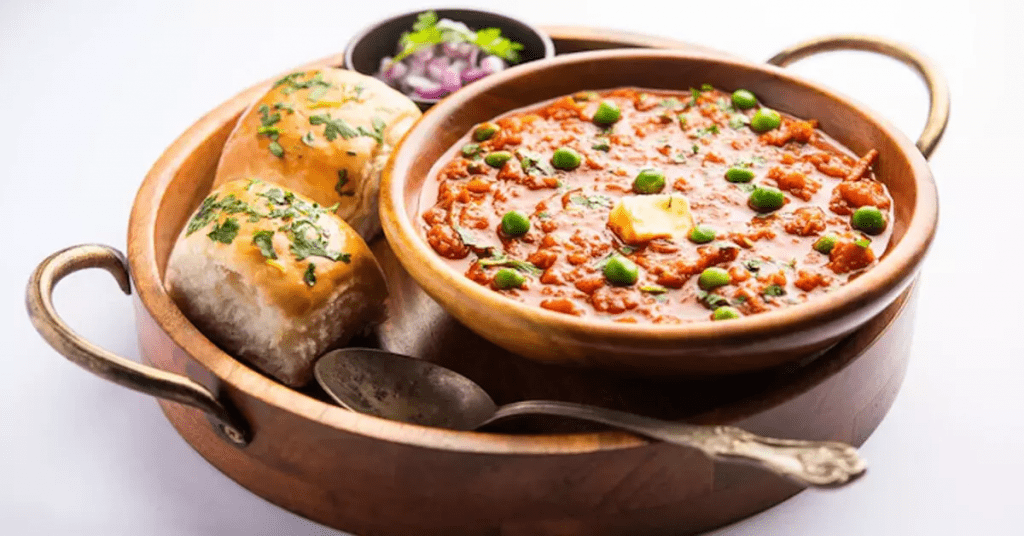 This is about an easy pav Bhaji recipe you can prepare at home. Remember that the choices of vegetables depend on you. All you need is to make sure that you should make a good masala and stir it. Make sure to mix correctly.
That's all about a homemade pav bhaji recipe. Do let me know how it turned out by using the mentioned steps.
Summary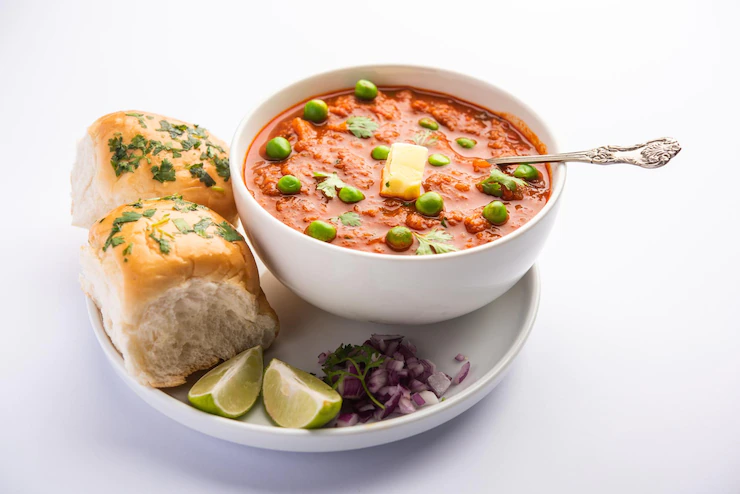 Recipe Name
Homemade Pav Bhaji Recipe
Author Name
Published On
Preparation Time
Cook Time
Total Time
Average Rating





Based on 4 Review(s)