When it comes to finding a holiday destination, Ladakh is one that comes to mind. It is a place for travelers and adventure seekers who would like to enjoy the unusual landscape. The rugged and fantastic landscape of this place appeals to people who want to seek an experience of a fabulous holiday. Apart from the beautiful places this place holds, it is also home to other wonderful activities and things.
Ladakh not only attracts adventure seekers or climbing enthusiasts but there are numerous other adventuring opportunities that one can get from this place. This unusual place is famous as a cold desert with some of the biggest mountain ranges. So here we will find out some of the major things in Ladakh that mainly attracts travelers from different parts of the world.
It is a cold desert that has wild camels
The cold desert of Ladakh is definitely one of the most beautiful things about the place. If you are interested in unique wild animals, this place is definitely something for you. This desert of Ladakh will help you to get a sight of two-humped Bactrian camels. These are very unusual to see, and only a few places in the world have these cameras retained.
Over 2 million two-humped camels are available across the world, and most of them are used as pets. Nubra Valley is a destination where you can find flocks of Bactrian camels. These are the safaris that are a popular activity in Ladakh. The camels were imported in the silk era, and they are a native to Mongolia. The most fantastic thing about these camels is that the Bactrian camels can survive in a very low temperature of almost -40°C.
A great choice for mountain biking
Ladakh is a paradise of bikers, and you will find most bike riding activities with the destination to Ladakh. However, the reality is not only is Ladakh a popular destination for bikers, but it is also the best destination for cycling enthusiasts. It is excellent for people who do not know how to ride bikes.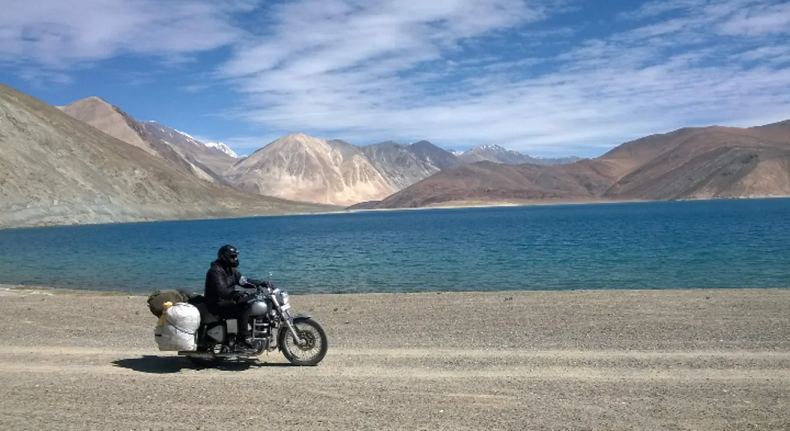 Imagine yourself enjoying the beauty of the place while pedaling in the cold desert. If you have the stamina, you can also use a cycle to climb 3000 m above sea level. However, make sure that you have enough practice for it.
You can find varieties of birds and the largest national Park
Ladakh is actually a desert situated in the high altitude. Even when the entire land has less vegetation, it has barren landscapes filled with rugged Mountain and ice cap views. The best part about the place is it is home to a vast range of bird species. It has been estimated that over 225 bird species found in the site belong to rare species. Therefore, this is the perfect destination whether you are a photographer or love to watch birds.
Ladakh has the biggest national Park in this nation, known as Hemis national park. It is the biggest one that covers 4400 km² with a huge range of wildlife. As it is situated on the west side of the Indus River, the place receives blue sheep, snow leopards, Tibetian sheep, and several other animals.
It has the highest saltwater lake
Ladakh never fails to astonish the visitors and travelers to its destination. Of the many unusual things in Ladakh, the highest saltwater lake is one of them. The Pangong lake is situated at 4350m, which is another exciting thing in the world. It is the highest saltwater lake present in the world. The lake has been distributed between China and India.
In general, saltwater lakes do not freeze during the winter season, but the Pangong Lake in Ladakh freezes. You can go for a bike ride and visit this place in Ladakh. If you want to see the frozen salt lake, the best time is from mid-May to October. The roads remain open and will help you to enjoy the road trip. Remember that this trip is only made during the summer and autumn seasons.
Land of many festivals
It would be great if you find festivals on your trip to Ladakh. If you are going with your group of friends, never leave the chance to take a look at their traditions. They have some fantastic festivals known as Tak-Tok, Hemis, and Losar, where the locals have never-ending joy and fun. You can look at the Ladakh dance of the locals and take a look at the astonishing rituals.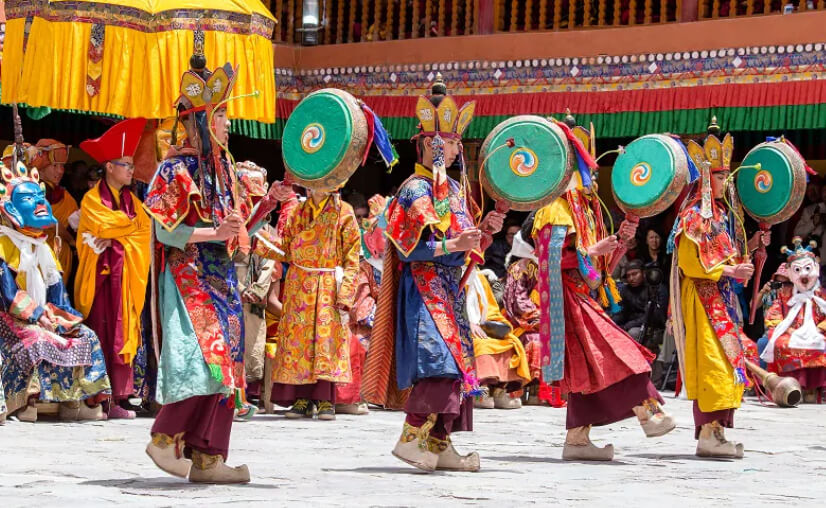 This is something really unique. You will also get a sight of the Ladakh traditional dress. The people or locals of the place generally wear conventional dresses at festivals.
Kung Fu nuns
The Kung Fu nuns in Ladakh are definitely a fascinating thing to see. You will find them doing a lot for travelers, the environment, and other fellow nuns. You will mainly be able to get a site of them in your visit to the group of monasteries. These nuns have a particular dress where you will find them wearing yellow sashes and pajamas.
It is an ancient tradition that has been followed through the ages. They do several activities, and some of them are Echo Pad yatra, where the nuns usually walk more than 400 miles on foot. On their way, they pick up litter and ensure the environment is clean.
Amazing Mountain Ranges
If you are visiting Ladakh because you think that it is home to the Himalayas, you are definitely mistaken. The entire region of this place is located in a surreal destination where you can find some of the giant plateaus present in the world. The location is famous as the junction of the most popular mountain ranges.
These mountain ranges are the Kunlun and the Himalayas. You can enjoy 360° views of some of the snow-capped mountain ranges. The place is home to nature's most fascinating beauty.
Other Places you can visit
Pangong Tso Lake
Thiksey Monastery
A confluence of the Indus and Zanskar Rivers
Hall of Fame
Gurdwara Pathar Sahib
Shanti Stupa
Hemis National Park
Khardung La Pass
Nubra Valley
Tso Moriri Lake
Magnetic Hill
Spituk Gompa
Diskit Monastery
Hemis Monastery
Kargil
Conclusion
While there are several other attractive attributes of this place, these are some of the fascinating ones. If you want to find out the name of the trees that grow in Ladakh, there are only a few. However, on your visit to Ladakh, you will definitely be able to find these trees, like poplars, Willows, and shrubs, and fruits, like walnuts, apricots, and apples.
Ladakh continues to fascinate people with its unique looks and surreal view. If you want to explore and enjoy, take a trip to Ladakh and have an experience of a lifetime.