Independence Day is the pride of our nation. On the 15th of August, we celebrate this day throughout the nation in several ways. It remains a national holiday where several events are conducted. For years, Independence Day drawing for kids has been common.
Kids who have a creative personality can take part in this drawing competition and show their patriotic feelings towards the nation. There is no denying the fact that we all love our country but making your kids learn the importance of this day from a very young age can be beneficial. So if your kid is about to take part in the drawing competition held on this day, here, we will take a look into some of the unique drawing ideas for the 77th Independence Day.
As this is the 77th Independence Day, it is time to create some modern and relevant drawing that showcases patriotism toward our nation. So let us take a look at the best ideas for Independence Day drawing for kids.
Soldiers guarding the Indian Flag
On this national day of pride, one of the most amazing drawings would be to portray how our soldiers are constantly protecting our nation. In order to showcase this idea, you will require drawing the Ashoka Chakra and soldiers around it holding the flag and guarding it. Don't forget to show some of the historical monuments in the background, like Qutb Minar and Taj Mahal. It requires creativity to draw this specific idea.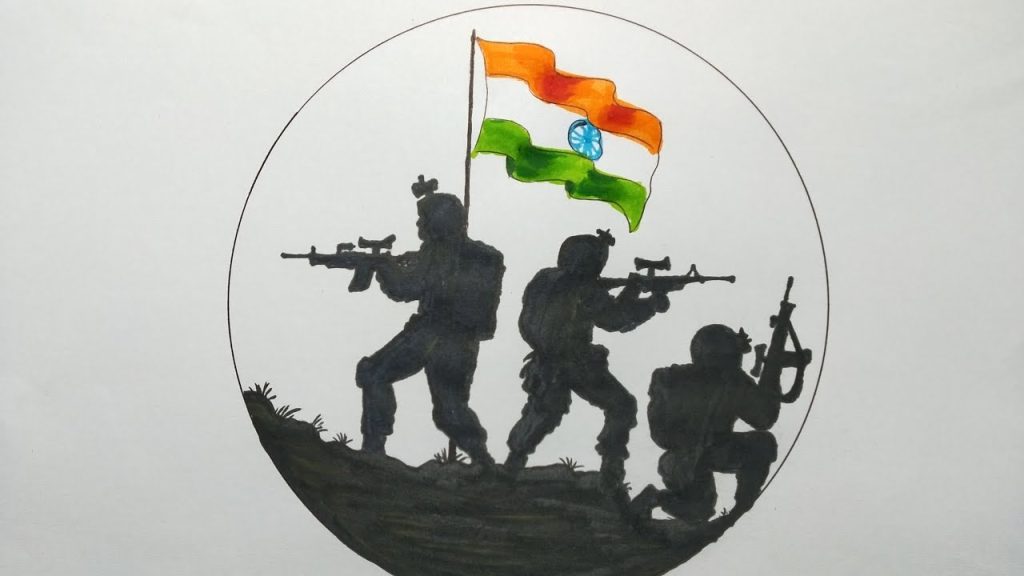 Releasing birds from a cage:
Even when there are so many other patriotic drawings that you can pen down, one of the unique ideas is to create something different. When it comes to freedom, we generally showcase it in several manners. You can try for your kid to draw a rough background with the tricolor flag that we have and create a tree branch from where they would need to sketch a suspended cage. It is a must that they show an open cage where the birds are getting released and flying with freedom.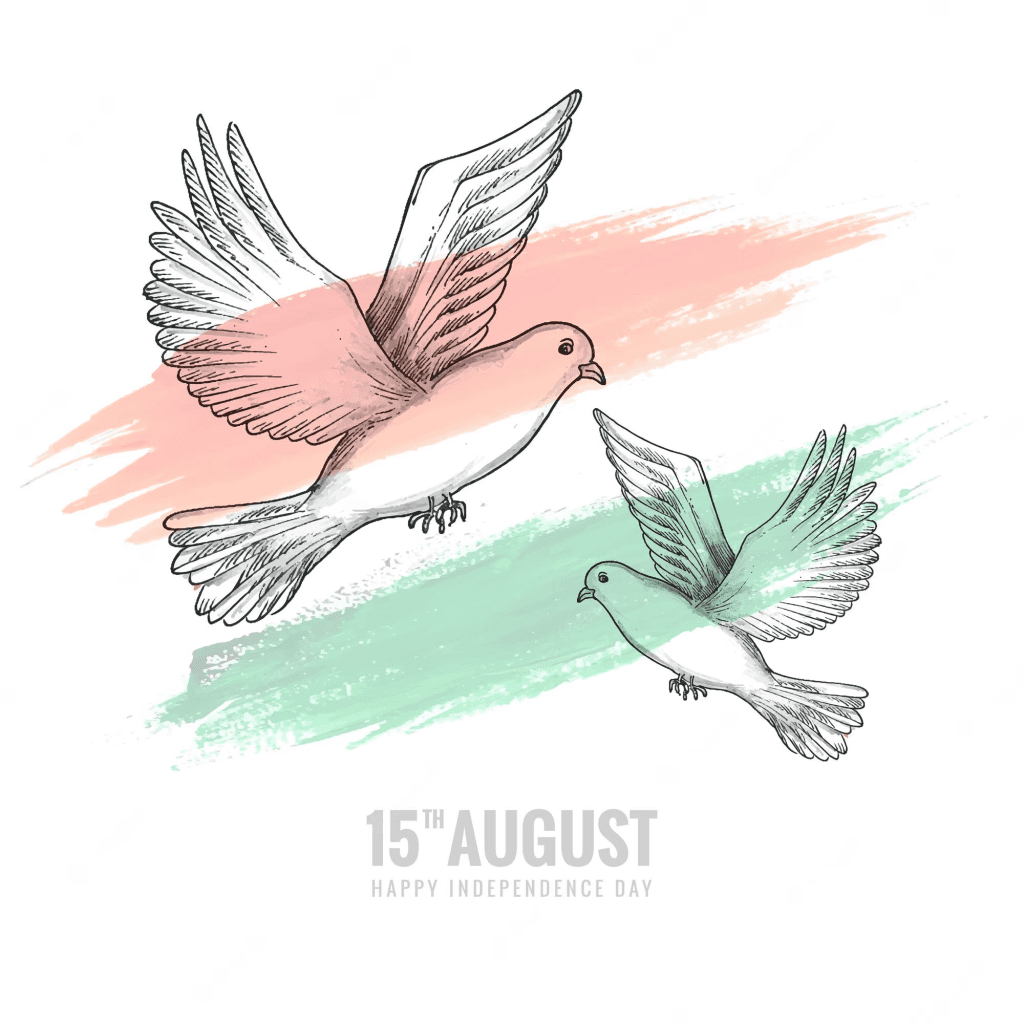 Drawing a combination of the most known person, Mahatma Gandhi.
While there are several things that you can draw on this Independence Day, we cannot forget the importance of Mahatma Gandhi. So, the best drawing for Independence Day that kids can go for is to sketch Mahatma Gandhi. They can draw a backdrop of the tricolor flag with a combination of Indian Gate and Ashoka Chakra, where soldiers guard their nation along with portraying Mahatma Gandhi. This will help kids understand why Mahatma Gandhi is a known persona when it comes to independence.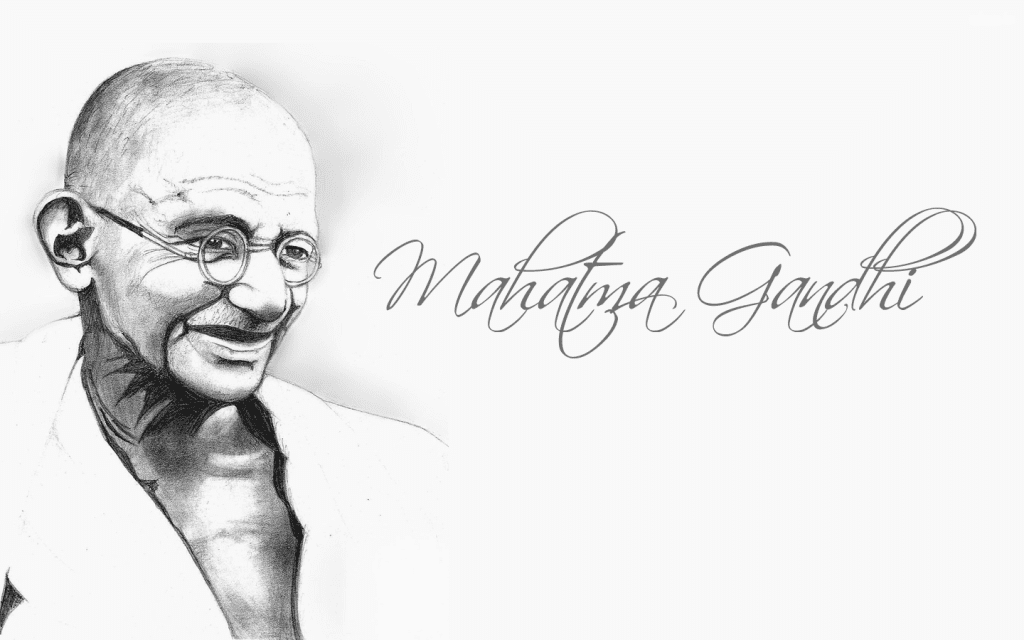 Draw a beautiful Indian map:
It is true that India looks beautiful even from outside the Earth. So, rather than drawing any other thing, it can also be an excellent choice to draw an Indian map on the 77th Independence Day, 2023. We all know that the Indian map reflects patriotism and can be drawn in the most beautiful manner. You can help your kids to show creativity by drawing an Indian map and coloring it with the tricolor. Make sure to put Ashoka Chakra in the middle while showing the soldiers on top and the people who are the pride of India on the bottom.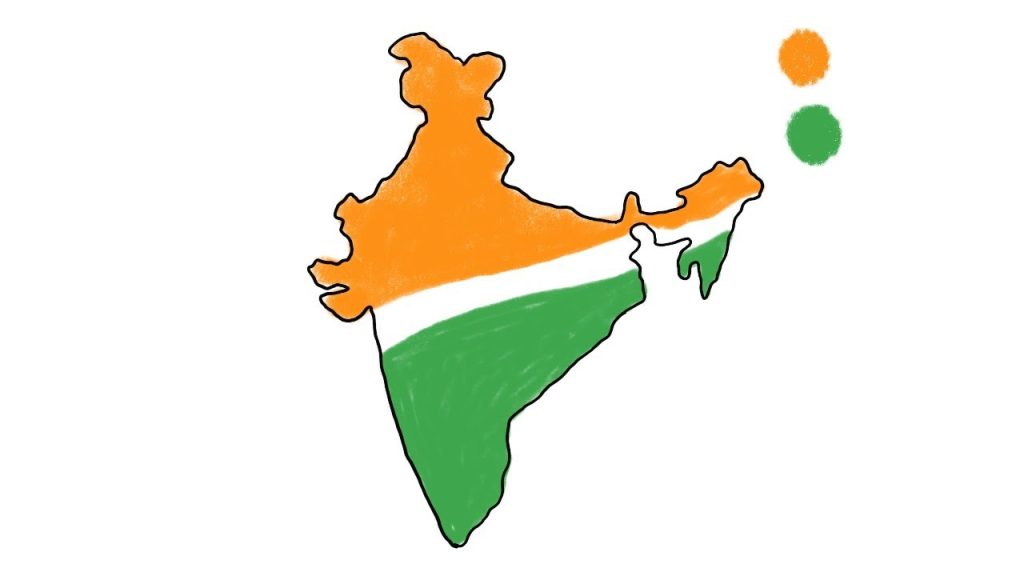 Kids saluting the Indian flag:
As the competition is for kids, it is the best choice to draw something that is really simple. Make sure to create a normal background with the sky and the sun rising high. Draw a tricolor flag with the Ashoka Chakra, prominent from a distance, with birds flying surrounding it. In the foreground, draw a boy and a girl facing toward the flag and saluting it. As youngsters are the future of this nation, it is crucial for them to realize the importance of Independence Day.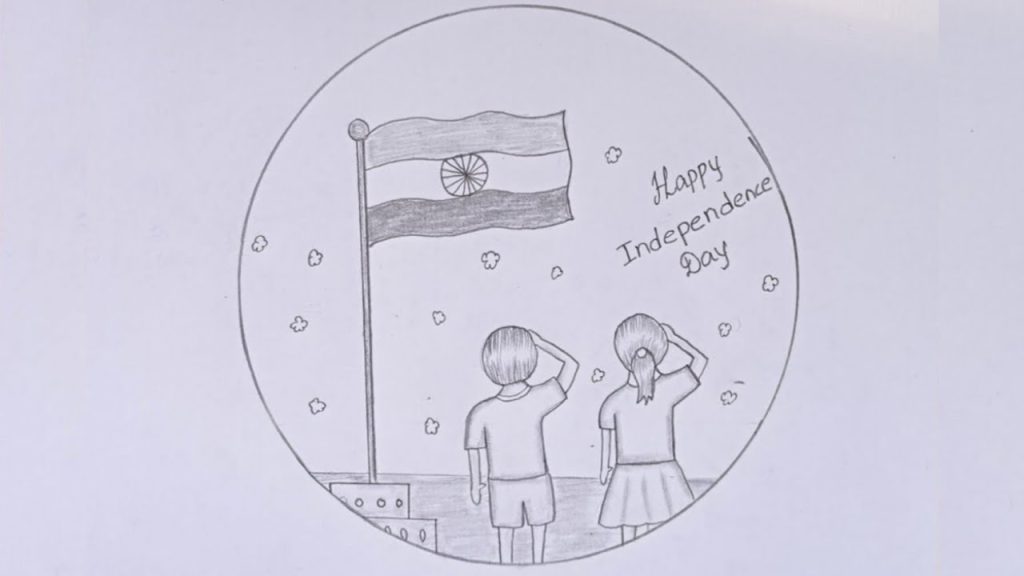 Show our religious diversity.
There is no denying the fact that India is known for their religious diversity. As this nation holds different religions in one place, it is the right choice to showcase this unique attribute of this nation. When it comes to competition Independence Day drawing, your kid needs to be creative in their ideas. So it is better to draw a background with our tricolor flag and people from different religions paying tributes to the martyrs. It is a showcase of diversity and the peace we hold within one nation. It helps kids to learn the diverse culture of our nation and how to respect every culture.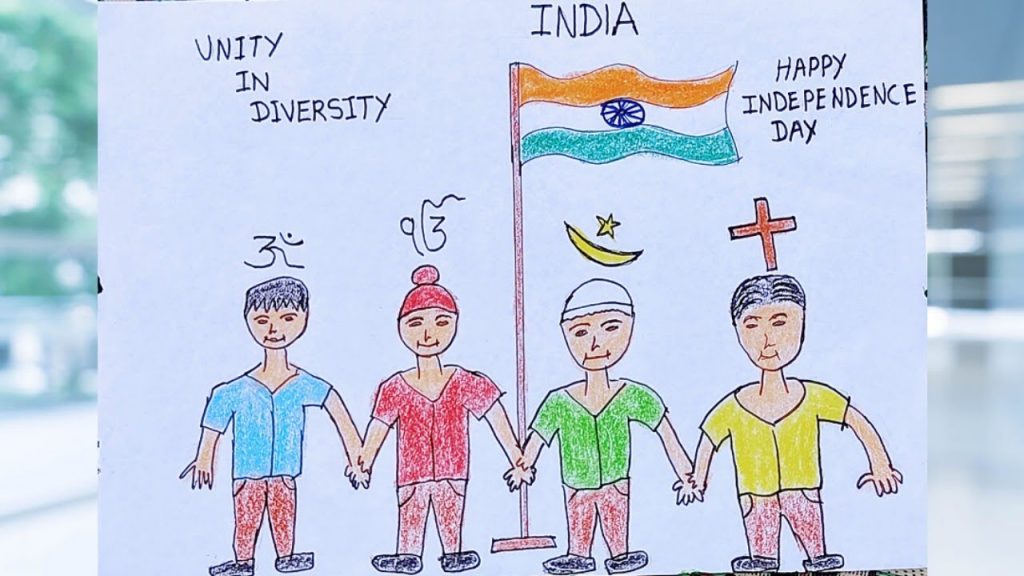 Draw all the freedom heroes:
When it comes to Independence Day drawing for kids, it is crucial that they choose a creative idea. While this is true that they are very small to draw the freedom heroes, you can make them learn to at least draw a sketch. A simple drawing with a tricolor flag on the background and freedom heroes in a row will showcase how these freedom heroes have never thought of their lives but worked for the nation to get freedom from the British.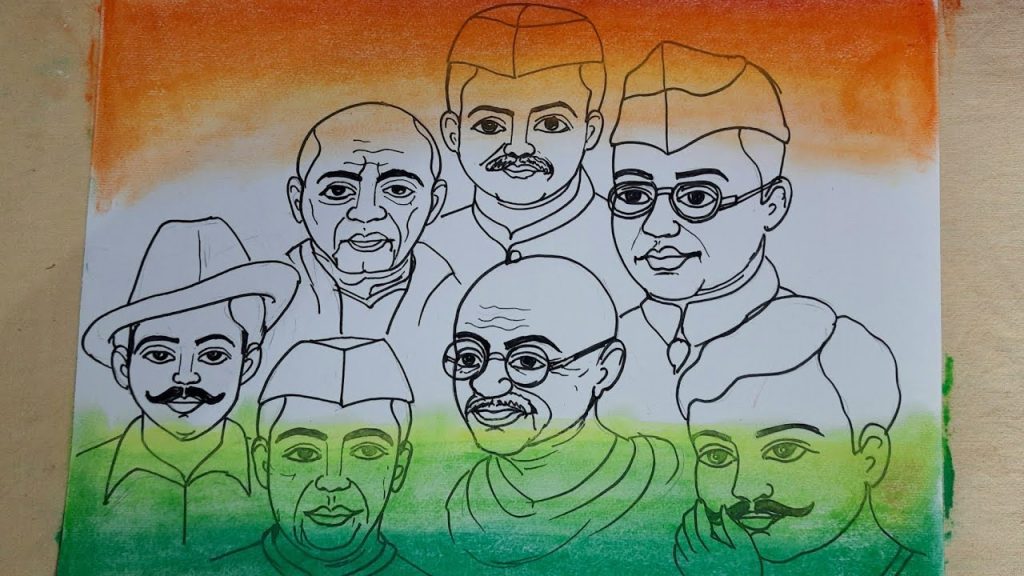 While we all know that Independence Day is a very important part of our nation, it is also true that it is a time when kids can take part in different events. One of them is creating an Independence Day drawing. Similar to the 26 January drawing competition that is held in different parts of the nation, Independence Day also has the same concept. So, if you want your little one to have knowledge about the nation and the importance of Independence Day, try making them understand by participating in different events specially conducted on this auspicious event.